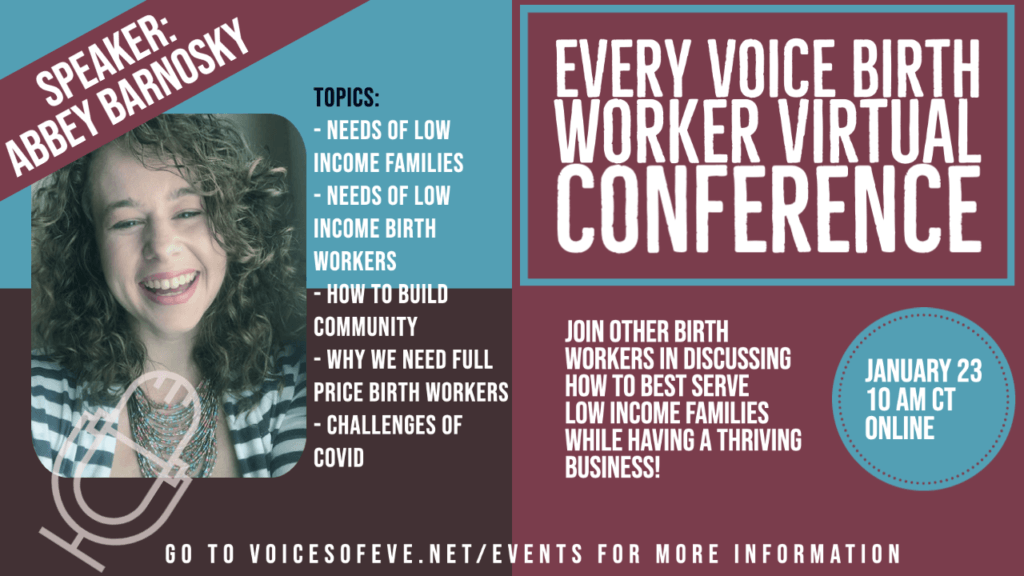 Join this online event of birth workers from around the world to discuss and workshop how we can serve low income families.
This workshop is for all kinds of birth workers from doulas, OB's, Midwives, Nurses, and more! If you serve women during pregnancy, labor/birth, and/or postpartum this conference is for you!
In this conference we will discuss how full price birth workers and sliding scale or low cost birth workers are both essential aspects of a much needed team!
This event is a great way to build community and work together to helps those who need us most!
The facebook event begins a week before the Zoom Conference so that we can discuss challenges you are facing in your area. It is also a great way to submit questions to be covered in the conference (Time permitting).
His Voice Christian Business Owner Conference
*To Be Announced*