What can you expect from our Childbirth class?
You will get a comprehensive view of coping techniques, options, interventions, physiological stages, and more! Wether you are expecting your first or second+ baby this class is tailored to your questions and specific birth plan! Or if you want to support the loved one in your life that is expecting a new baby this course is for you! Classes are conveniently located in the Fort Worth area. Abbey is a double certified doula, Breastfeeding Educator, and more! All of the information in the course is science and evidence based. 
Abbey has been a Labor and Birth doula since 2016. She has had the honor of walking alongside families through a variety of birth journeys. She has also completed 15 certifications in her work as a doula. This gives her a comprehensive look at childbirth to help any family with their specific journey. Each birth is different so each childbirth class should be too!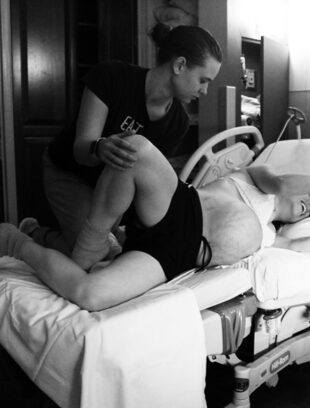 Evidence Based Birth Education Badges