"Empowering Resources for everyone."
My name is Abbey Barnosky I am a faithful follower of Jesus Christ. I am a double certified Labor and Birth Doula, Breastfeeding Educator, Bereavement Doula, Spinning Babies Certified, Evidence Based Birth Certified, Post Abortion Counselor, Belly Binder, Oral Ties Certified, Artisan, and Photographer. I founded my ministry, Voices of Eve, in January of 2016. My heart is to reach low income families around the world with vital spiritual, health and educational resources and services. Sometimes this means I am serving as their doula or teacher, other times I am creating resources for others to help empower their communities. My ministry is empowered by my partners and  ambassadors, prayer warriors, and faithful donators. Each piece of the puzzle creates an environment where I can serve those in need. God has been so good to allow a doubling of growth in my ministry each year. And I am excited to see what he has in store!
Mathew 5:14 "You are the light of the world. A city set on a hill cannot be hidden.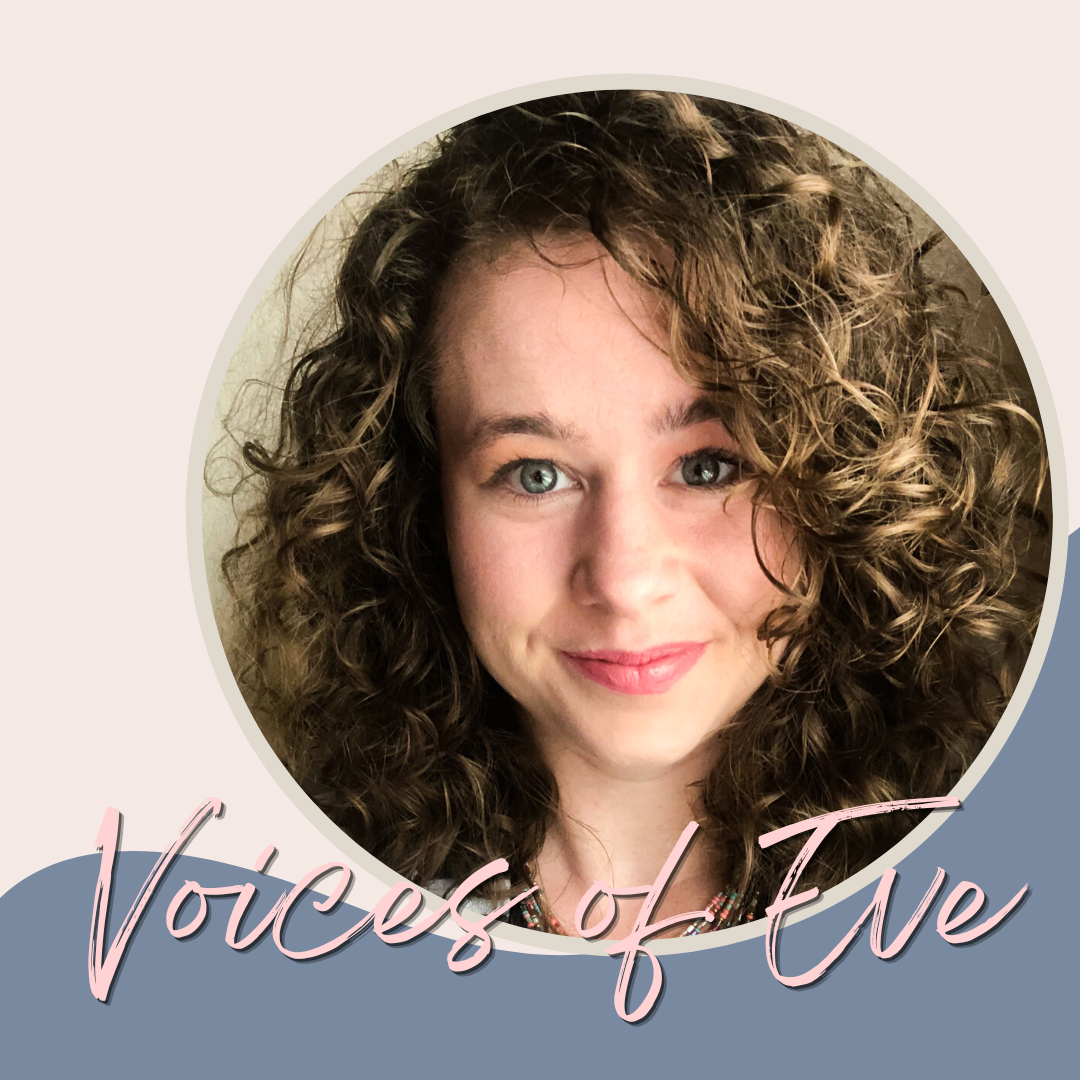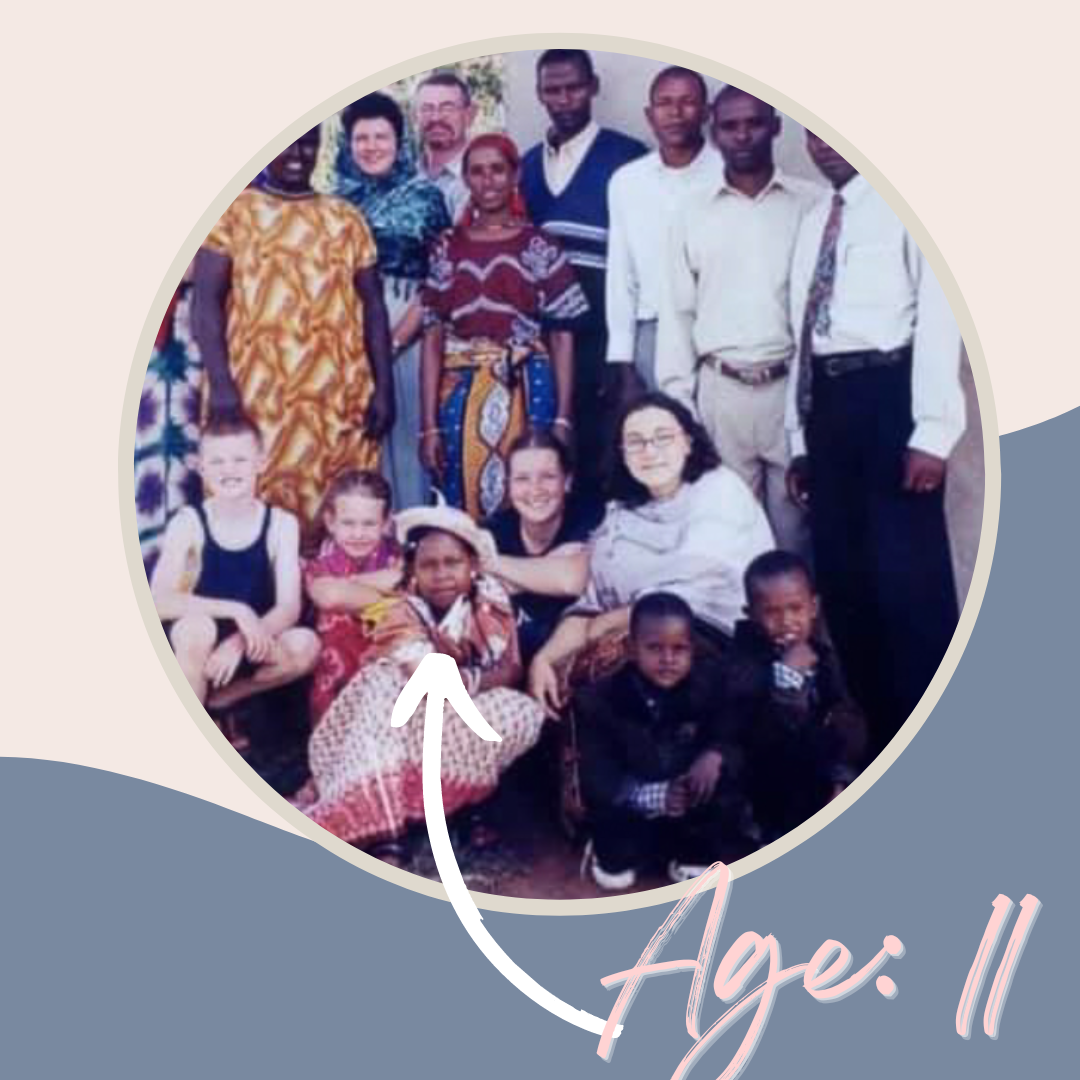 Isaiah 1:17 "Learn to do right; seek justice. Defend the oppressed. Take up the cause of the fatherless; plead the case of the widow.
Voices of Eve was born out of a love of the birth process and a desire to help those in need. I was called to Birth work when I was 13 years old. Growing up as a missionary kid I remember hearing of women and babies dying in childbirth or soon after because of a simple lack of information. It filled me with a passion to help. I didn't know what that ministry would be until I became pregnant with my daughter in 2013. It wasn't long after that I fell in love with the work of a doula.  And the story that inspired my journey to being a doula was of a doula sharing a small piece of wisdom that ended up saving a life! I connect most with the meaning of the original Greek word "Doula" which translates to, "woman who serves". God has called me to serve and I pray that I will always 
Proverbs 31:8-9  "Speak up for those who cannot speak for themselves, for the rights of all who are destitute. Speak up and judge fairly; defend the rights of the poor and needy."
My passion was born in the most unlikely of places. Sitting on an examination table being told I had lost my baby. The baby I had yearned and prayed for. That pain turned into a fire and his been a guiding light in my work to advocate, educate, and support families of all kinds. I wake up and go to sleep with the one thought on my mind, "I want to help as many as I can live the abundant life that God has called them to live." 
My own birth experience with my first baby showed me firsthand that caring for women and babies in our country and in many places around the world is severely lacking. There are countless cases of abuse, neglect, and cruelty done to women in healthcare settings.
Reading and rereading the life story of Jesus I see time and time again that he didn't just meet spiritual needs. He met physical needs too, sometimes he met the physical needs first, sometimes that is all he met. Several times he would heal someone and instruct them to tell no one! I want to follow that example and serve families where their needs are, to be the hands and feet of Jesus in their lives. I also want to help empower others to be more effective witnesses wherever they are called to be.
I want to be a part of the wave of ministers, influencers, and warriors that will end this treatment.
Romans 8:28 "And we know that in all things God works for the good of those who love him, who have been called according to his purpose."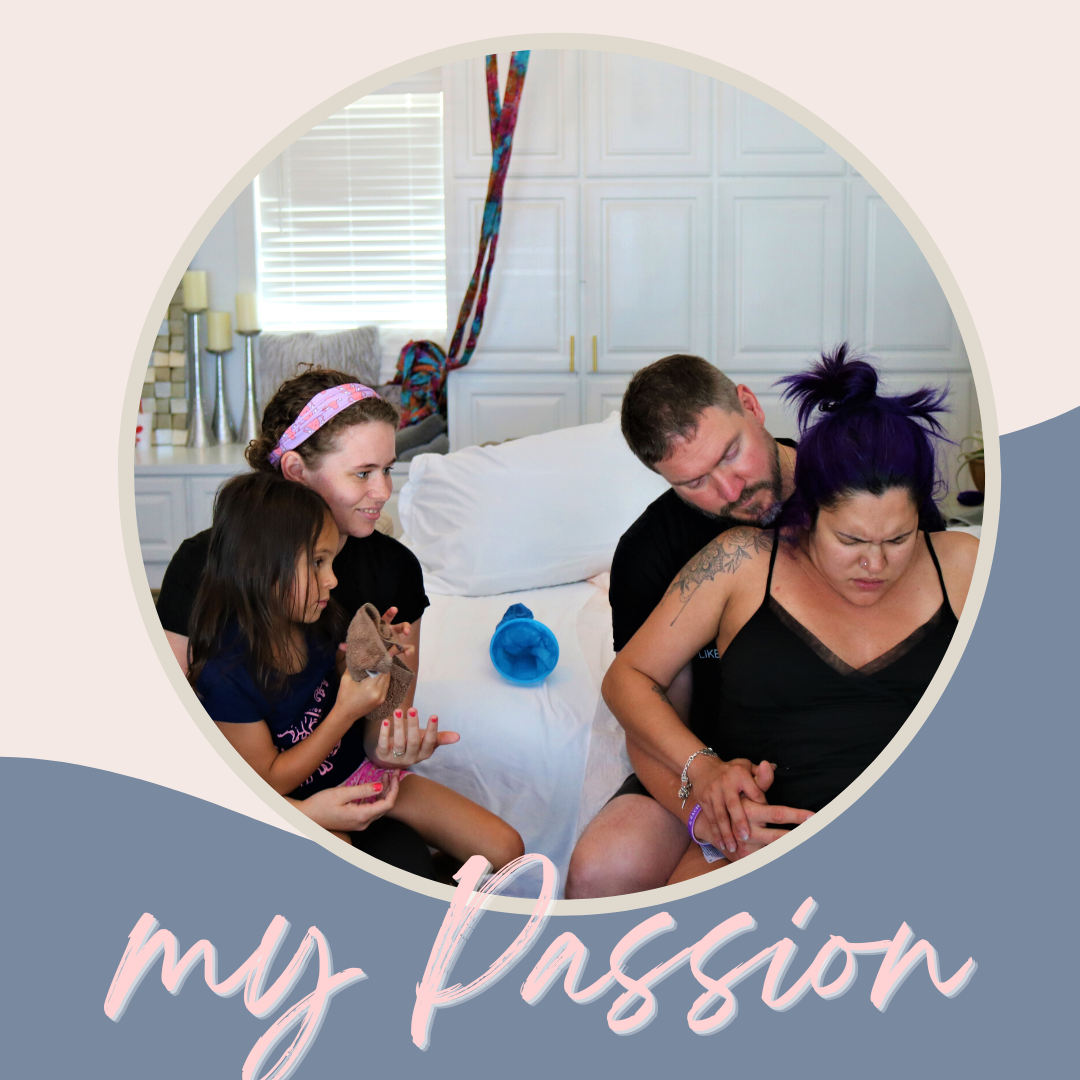 My Mission
My mission as a doula, educator, and activist is to help families embrace an abundant life. I give these families my time, my hands, my knowledge, my passion, and my heart. I believe in my work and I believe in its ability to make a difference. I also believe in the people that I serve. I believe that through their unique journeys they can come out stronger and closer to each other than before. Building strong families, to build strong communities, to build the kingdom of God.
I believe in missionaries, ministers, pastors, midwives, birth workers, medical staff, birthing centers, hospitals and more! I believe that together we can do anything to help the people who need the help the most. My desire is to work hand and hand with anyone I can so that we can be a strong, Christian, earth-wide community of warriors.
As a doula I view my role as a glue helping connect as many people as I can with the resources that they need. And through that empowering not only the individuals and families, but the ministries and resources that support them.
I decided in July of 2018 to accept the call into being a doula as a ministry. And because of that my services are income based or free. My hope is that no family has to choose to not have a doula or other important services like Childbirth education or breastfeeding education because they can't afford it. I have helped many families who otherwise would have had no support or help. And I have been blessed to watch those lives changed!
Families all over the world do not have access to relevant and vital health information. There are many causes of this problem. Some live in areas where they don't have physical access, some are limited by incorrect information they have been taught, some are limited by controlling family units, and worse some are the victims of health care professionals giving incorrect or incomplete health information.
These are all true across the globe, even in first world countries. I have see many times instances of women being treated with disrespect due to their social standing, financial situation, education history, sex, color of their skin, or because of the fact that they are vulnerable, like when they are in labor.
This abuse sometimes even gets to the point of physical abuse. 
There are multiple ways that you can help me meet many needs of women around the world.
1 Corinthians 15:8  "Therefore, my dear brothers and sisters, stand firm. Let nothing move you. Always give yourselves fully to the work of the Lord, because you know that your labor in the Lord is not in vain."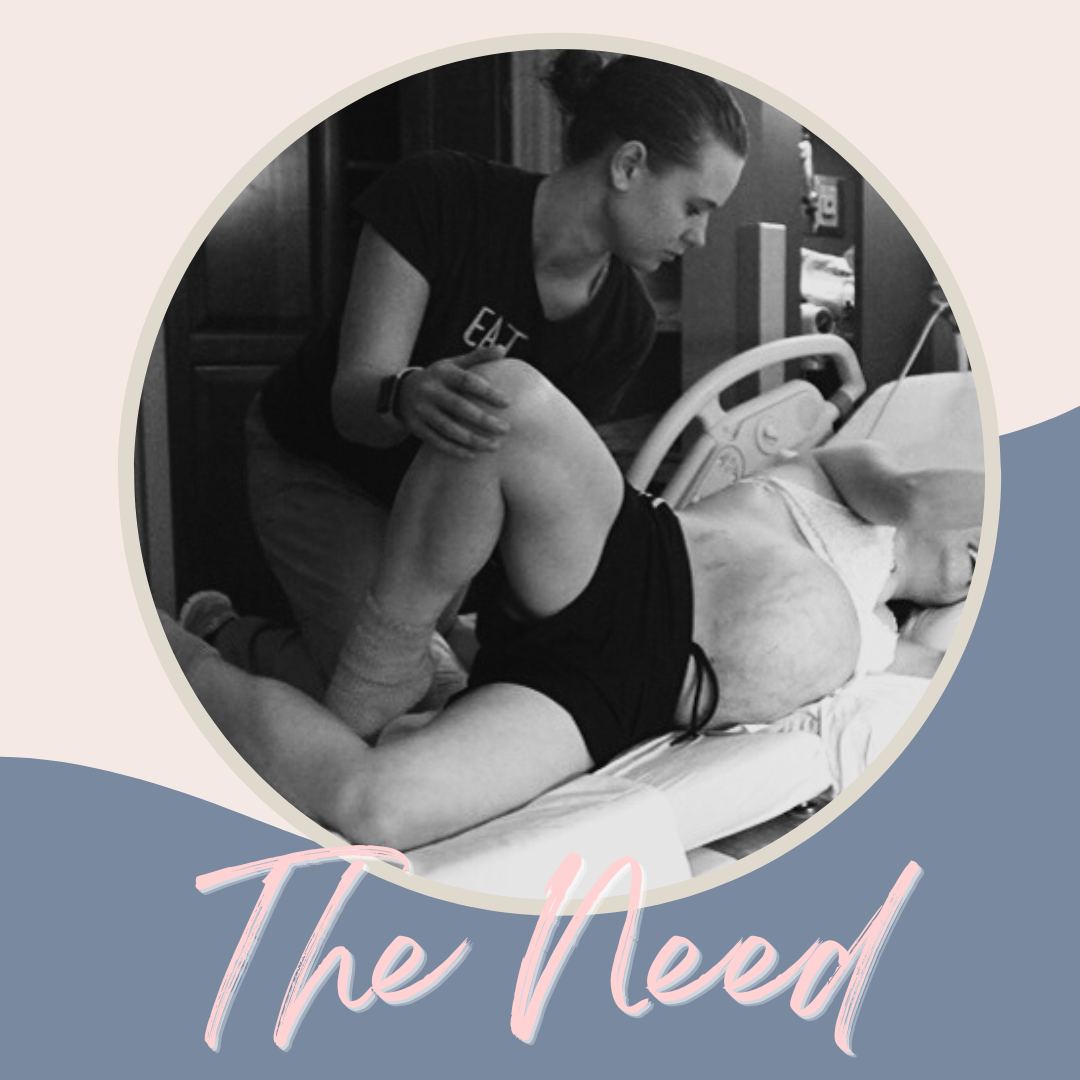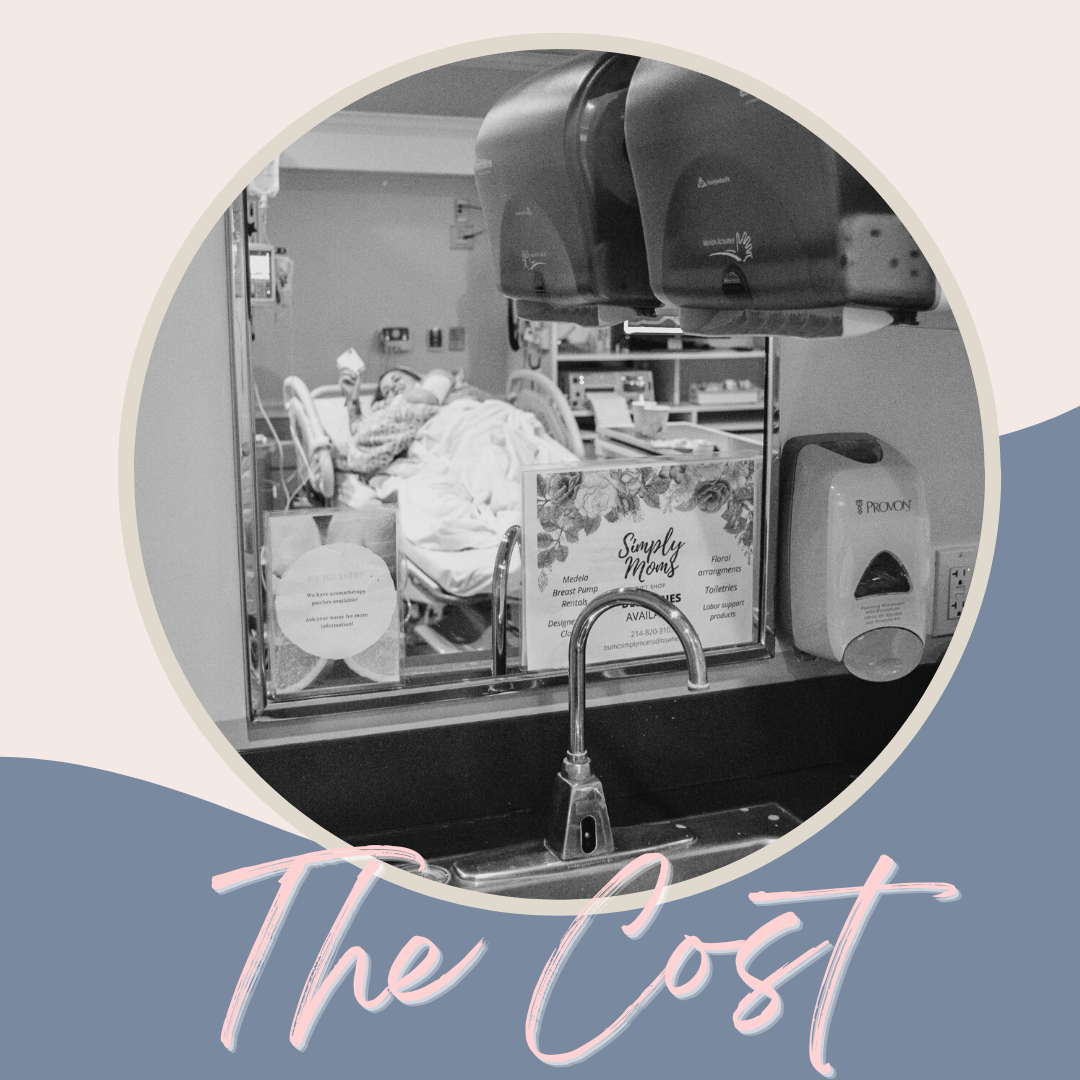 Countless women across the world face the risk of obstetric violence which can be in the form of "…any sexist act that is likely to result in harm or physical, sexual, psychological, emotional, occupational, economic or patrimonial suffering; coercion or arbitrary deprivation of freedom, and the threat of executing such acts, whether occurring in public or private practice." – International Journal of Gynecology and Obstetrics
– I created a survey asking women in my circle of social media to share instances of obstetric violence or abuse and received 188 gut wrenching responses.
 Maternal mortality rates are very high even in developed nations! The W.H.O states that the majority of maternal deaths can be prevented with "Skilled care before, during, and after childbirth." Doulas are one of the many resources that help fight maternal mortality rates by providing consistent, relevant, accessible, compassionate care, and education before, during, and after birth.

The costs listed about come for affluent and poor families, they come for those with living babies and those laying their babies to rest all too soon. I serve all of them. 
Isaiah 43:2  "When you pass through the waters, I will be with you; and through the rivers, they shall not overwhelm you; when you walk through fire you shall not be burned, and the flame shall not consume you. Isaiah 43.2
I believe that being low income or living in a disadvantaged location/situation shouldn't keep you from services that bring you closer to God are life saving, or life Improving. I don't believe God wants them to be at higher risk just because they have less resources.
Doulas all over the world are such wonderful care givers to their clients. There is a very large group that is not being properly accessed by many services including doula care! Some of these people are low income, teenagers, imprisoned mothers, homeless, impoverished, 3rd world country residents, and more.
I want to reach those people. The people that are falling through the cracks. Leaving the 99 behind to chase after the one lost.
Psalm 34:6  "This poor man cried, and the Lord heard him and saved him out of all his troubles.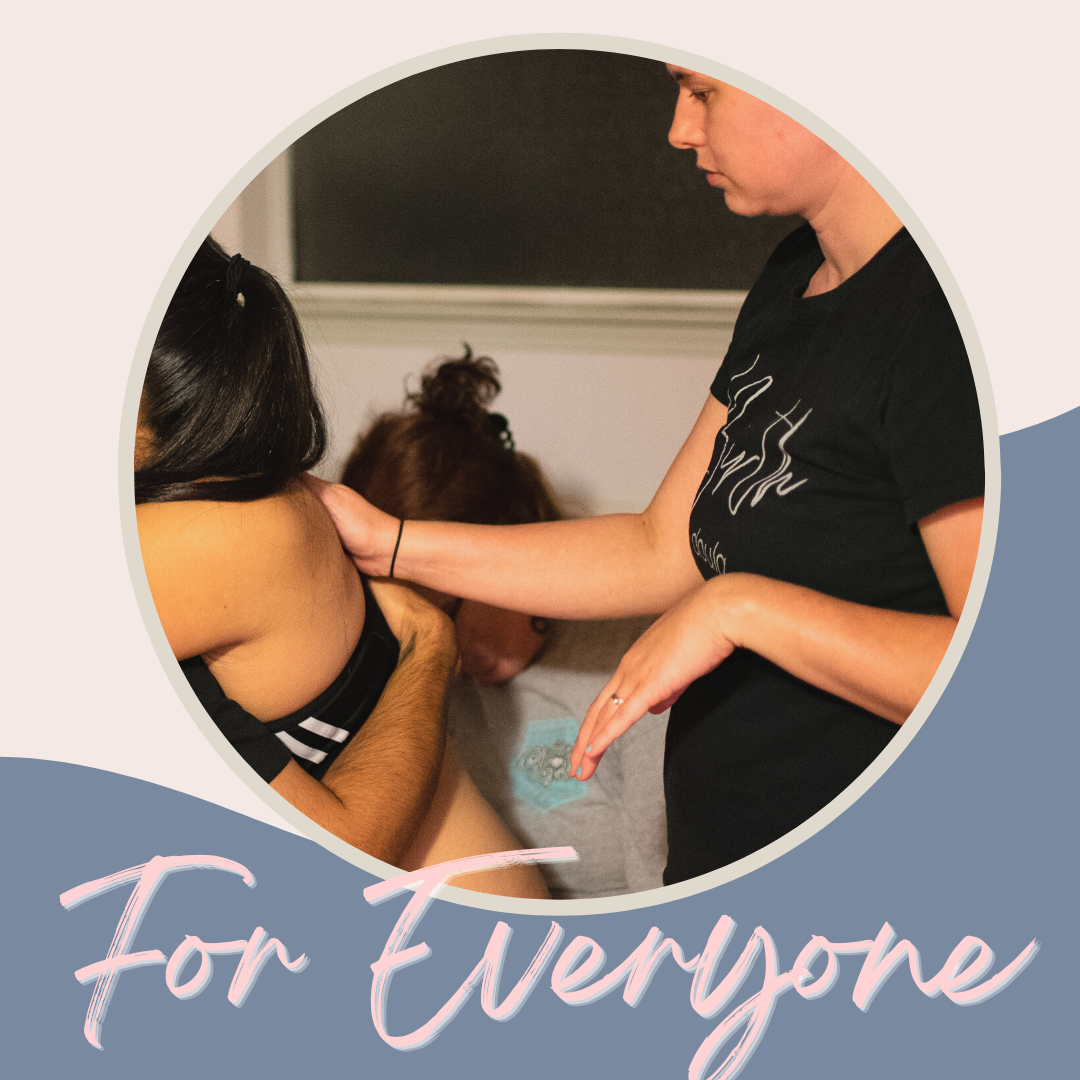 How Can You Help me Make A Difference?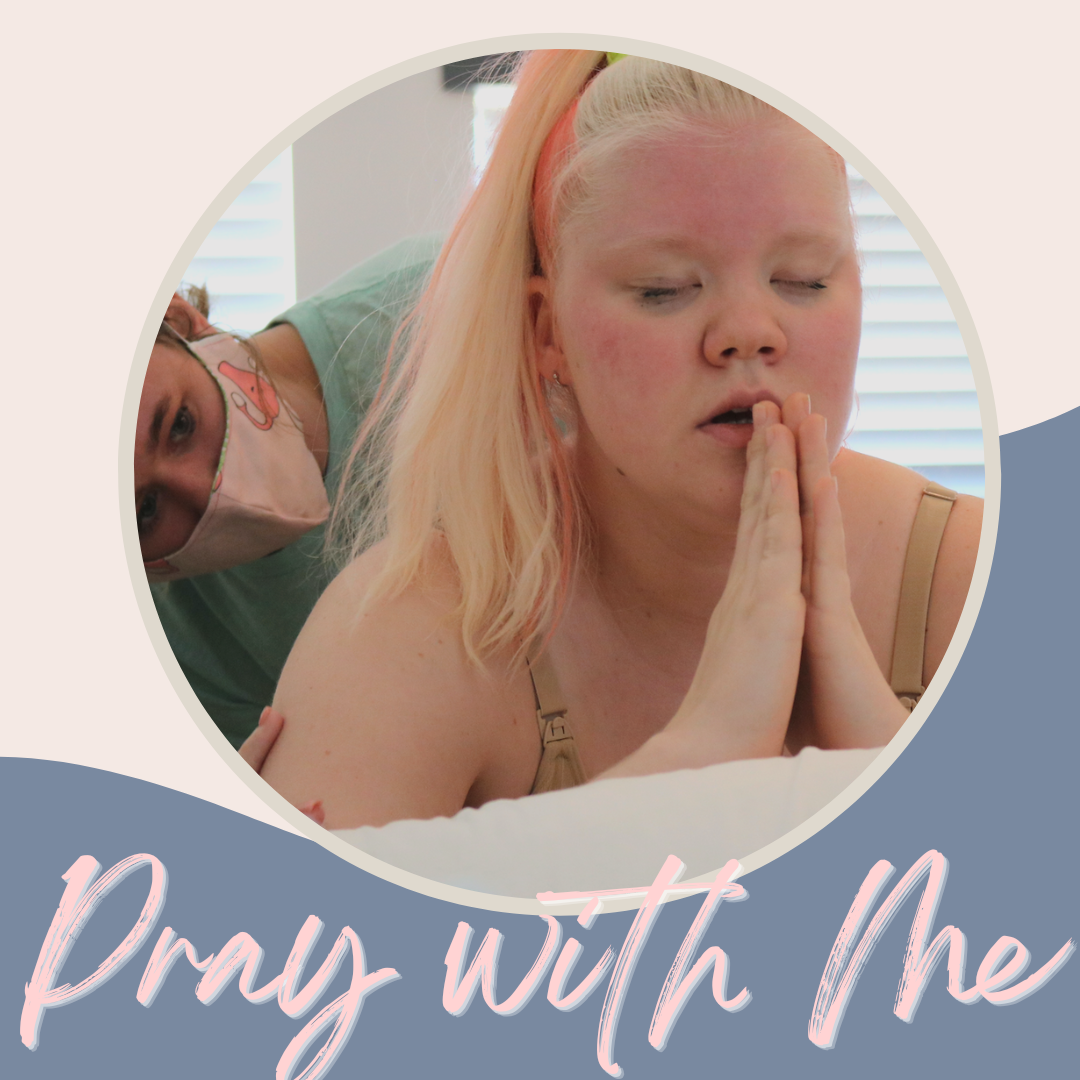 Pray for me, my ministry, and those I serve
Romans 12:12 "Rejoice in hope, be patient in tribulation, be constant in prayer."
The needs are many A great way to stay up to date on prayer needs is to join my newsletter! 
Or join my Voices of Eve Partners Facebook Group! You will get regular updates on my ministry and how you can be a part and you can also subscribe to my newsletter for updates.
Like and follow me on your favorite social media! And share with your friends!
The more engagement I get in social media the more my posts are boosted and the more likely those in need will find me! I create a lot of free content to help empower families in knowing their options, knowing their rights, and providing free empowering info to help them live a more abundant life. 
1 Thessalonians 5:11 "Therefore encourage one another and build one another up, just as you are doing."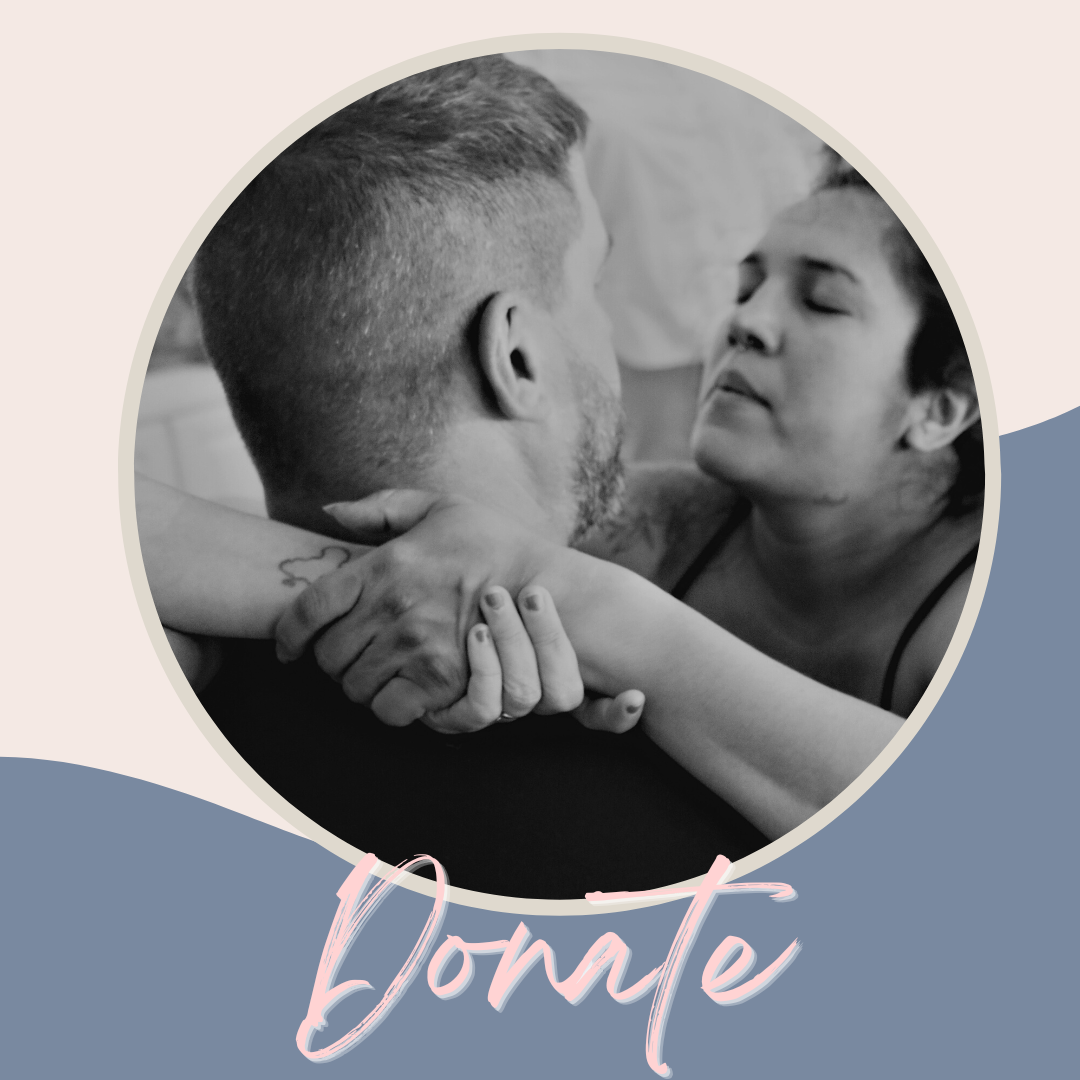 Consider donating to Voices of Eve: Birth Ministries!
Donating allows me to serve Bereavement families for free. It also helps me continue to offer my once a month doula chat where families can learn more about topics from pregnancy through birth and beyond! 
2 Corinthians 9: 7 "Each of you should give what you have decided in your heart to give, not reluctantly or under compulsion, for God loves a cheerful giver."
You can also support Voices of Eve by following and even sponsoring projects like the Voices of Eve Podcast!
All of my projects are low cost or free. When you sponsor a specific project or aspect of my ministry you help make it possible! This is a great way to have a direct impact on those in need and see the direct results of that impact.
Philippians 4:8 "Finally, brothers, whatever is true, whatever is honorable, whatever is just, whatever is pure, whatever is lovely, whatever is commendable, if there is any excellence, if there is anything worthy of praise, think about these things.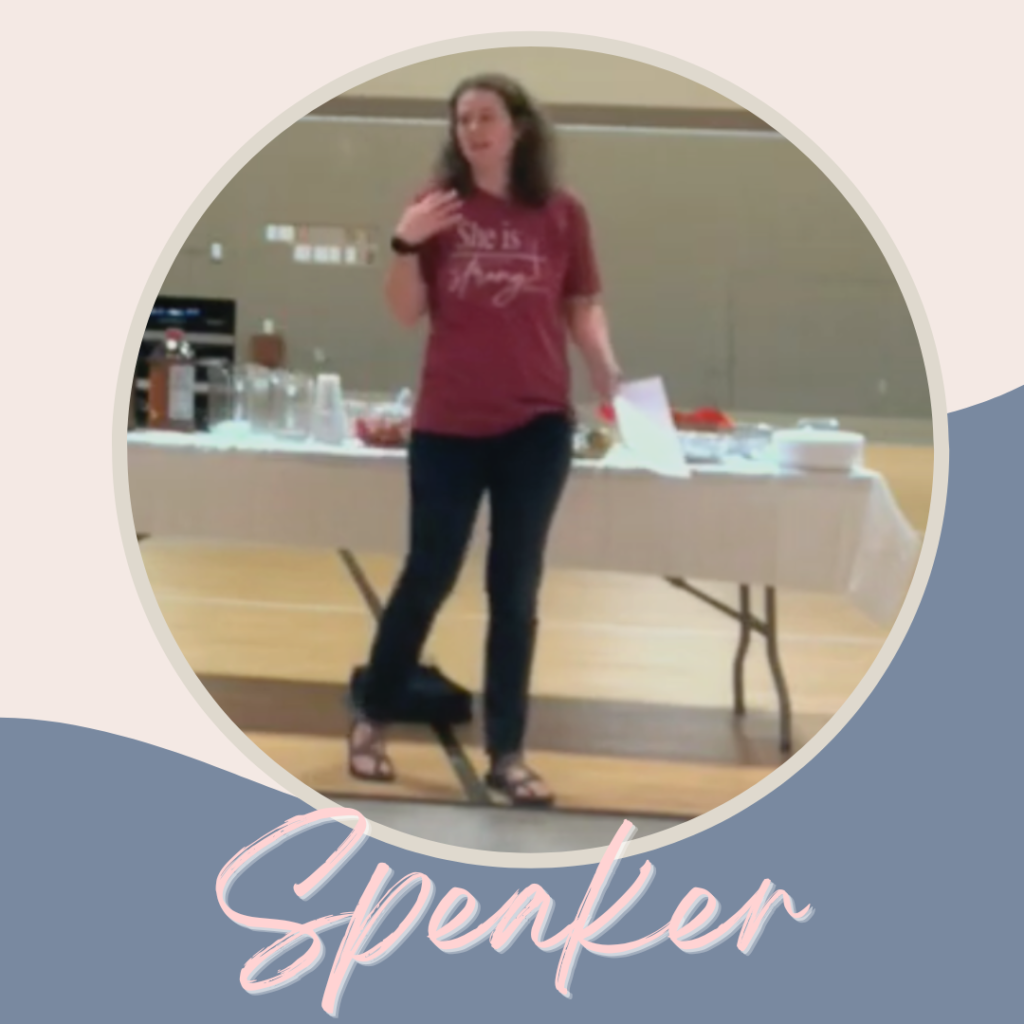 Do You Represent a Business or a Church?
You can have Abbey come serve at your church or business to enhance your ability to reach low income families and the lost!
Have Abbey teach a class, as a guest speaker, as a guest to your small group or class. Topics can range from Serving God in Motherhood, Pregnancy, Labor and Birth, Breastfeeding, Postpartum, Parenting, Homeschooling, and more!
Hebrews 10:24-25 "And let us consider how to stir up one another to love and good works, not neglecting to meet together, as is the habit of some, but encouraging one another, and all the more as you see the Day drawing near."
Utilize one of Voices of Eve's services! And/Or refer a friend!
Every service I provide helps hone my skills, provide income to do my lesser paying work, and help get vital services to those in need! I offer Labor and Birth Doula, Sibling Doula, Postpartum, Breastfeeding, Belly Binding, Photography and more! 
Mathew 5:14 "You are the light of the world. A city set on a hill cannot be hidden.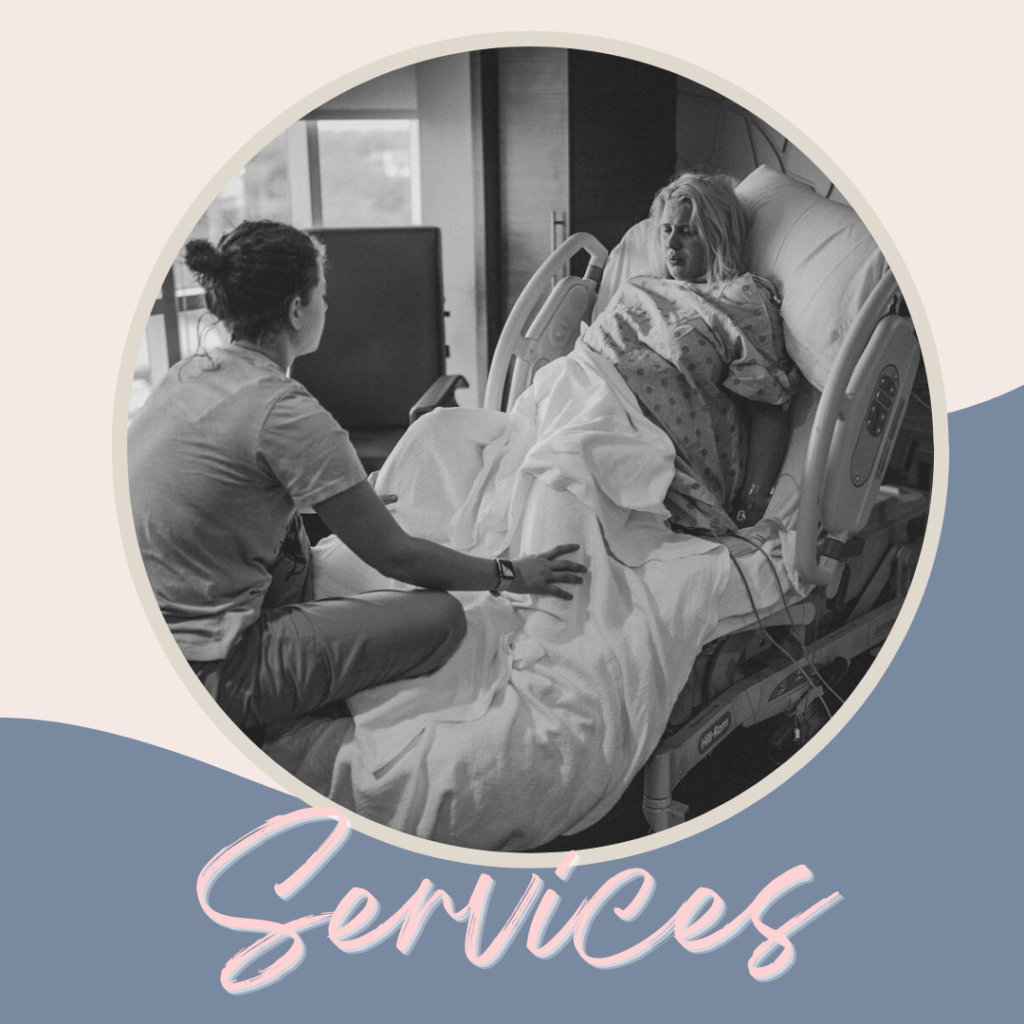 2020 Year end review and 2021 vision cast
Abbey's Dream list for Voices of Eve
– Labor and Birth Doula Certification: DONE!
– Breastfeeding Educator Certification: DONE!
– Bereavement Doula Certification: DONE!
– Post Abortion Counselor Certification: DONE!
– Start a Newsletter: DONE!
– Create an online Childbirth Class: DONE!
– Create an online Breastfeeding Class
– Start a Podcast: DONE!
– Start a vlog: DONE!
– Take Evidence Based Birth training: DONE!
– Start a non profit or scholarship for low income families
– Start an online homeschool curriculum: DONE!
– Create an online christian based sex education class
– Travel to other countries to share health and birth education with small communities and villages.
– Create online workshops for doulas and ministers
– Write devotions and devotional books for pregnant mothers, bereaved mothers, post abortion families, and more!
– Get an Herbalist certification
– Get an aromatherapy certification
– Get an Herbal medicine certification
– Start my own Christian Birth and health workers education program
– Create women's health resources for missionaries to use with their individual people groups: BEGUN!
– Get an oral ties certification: DONE!
– So far….
These are my "big" dreams for now. I have countless little goals for making my services better and better like making a bible based relaxation track, creating affirmation cards for birth workers, and more…. so far.