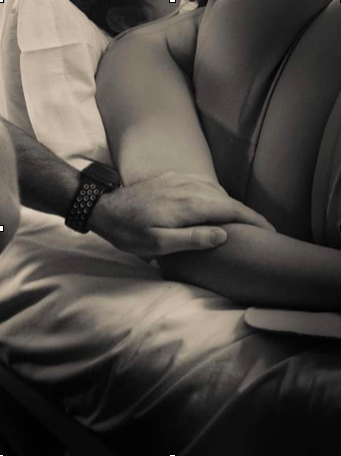 I am always vocal that every birth is different! What worked perfectly for one birth may not work perfectly for the next. So this post is not to discourage anyone from taking Pitocin before, during, or after their labor. Pitocin can be a life saving measure! It can also give you the chance to have your baby vaginally. But I think the more informed we are the more likely we will be able to make informed decisions.
What is Pitocin?
Pitocin is a synthetic version of Oxytocin, which occurs in our bodies naturally. Pitocin is used to stimulate labor before it has begun, strengthen labor that has stalled or unproductive, or used postpartum to help prevent or stop hemorrhaging.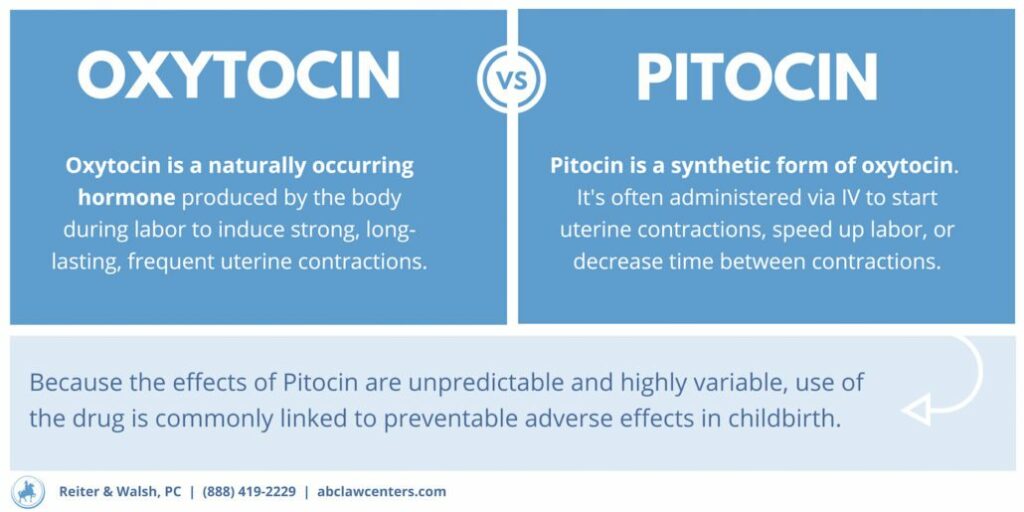 Risks of Pitocin:
Common side effects of Pitocin include:
redness or irritation at the injection site
nausea
cramping
stomach pain,
more intense or more frequent contractions (this is an expected effect of oxytocin)
sinus pain or irritation
memory problems.
Serious Side Effects of Pitocin:
fast, slow, or uneven heart rate
excessive bleeding long after childbirth
headache
slurred speech
severe vomiting
severe weakness
loss of coordination
feeling unsteady
seizure (convulsions)
shallow breathing or breathing that stops
dangerously high blood pressure (severe headache, blurred vision, buzzing in your ears, anxiety, confusion, chest pain, shortness of breath, uneven heartbeats, seizure).
"Pitocin is administered under a physician's supervision. The initial dose of Pitocin should be 0.5-1 mU/min (equal to 3-6 mL of the dilute oxytocin solution per hour). At 30-60 minute intervals the dose should be gradually increased in increments of 1-2 mU/min until the desired contraction pattern has been established. " – RxList
Pitocin and Postpartum Depression
Probably the most concerning "side effect" of postpartum depression is that it increases your likelihood for postpartum mood disorders. Exposure to synthetic oxytocin before, during, or after labor increases your risk of depression or anxiety in the first postpartum year by about 32%. And that's when you don't have a history of mood disorders. If you have a history of mood disorders then your risk is increased by 36%.
Benefits of Pitocin:
When it is used well, Pitocin, can help moms avoid cesarean section. There are times when labor's go unexpectedly and labors stall. There are also times when mom's choose Epidurals and sometimes Epidurals slow labors without the assistance of Pitocin.
Pitocin when used to help with excessive bleeding in the third stage of labor (delivery of the placenta) it can save a life.Pitocin is an amazing tool. And all tools are most effective when used for their intended and ideal purpose.
So What Should You Do?
An ideal labor is where you are empowered by making informed decisions.
This information, like Pitocin, is a tool! You can use it to help you make informed decisions when and if Pitocin becomes a choice. Check out another blog post I made on making informed decisions.
Helping Prevent Postpartum Depression:
If you do choose Pitocin for your birth journey being proactive to protect yourself against Postpartum Depression will be wise. Here is a few helpful tips:
Exercise when you can.
Maintain a healthy diet.
Make time to rest.
Add fish oils to your diet. The vitamins are a great option if you don't like to eat fish.
Resist isolation. Join a support group or find a place to make mom friends that you can share experiences with.
Create time for yourself. Even if it's just a few moments each day.
Communicate with your care provider in advance to create a plan.
Complete the postpartum depression questionnaire and keep in mind the questions on it occasionally (you will likely be given it by your care provider)
Be aware of yourself and your needs.
Get help from families and friends before, during, and after birth so that you can be more at peace.
Choose a natural healthy childbirth to avoid birth trauma.
Hire a birth or postpartum doula.
Breastfeed.
Find a care provider and birth setting that are supportive of your desires for your birth.
Keep in mind that postpartum depression is a challenge, not a sentence. Keep making informed decisions. You are strong and you are worth it!
Abbey is a Birth, Postpartum, Bereavement, and Sibling Doula, Breastfeeding Educator, Post Abortion Counselor, Photographer, and Artisan in Fort Worth Texas. Abbey strives to make services available to everyone through financial assistance, income based services, and more!